About Constantia
An exclusive neighbourhood sanctuary.
Welcome to residential living, nine bespoke rooms, tastefully styled in understated elegance. Soft, fluffy linens induce serene sleep.

The service is innately personal. Kindness flowing in every move. Next door is the famous Peddlars Restaurant and Bar.

Welcome to Constantia Valley, the oldest wine region in the Cape.


Eight prestigious wine estates offer superb quality in food and wine.

Constantia is also conveniently located for sights and activities like visits to Table Mountain, Cape Point, Kirstenbosch, Waterfront, city centre beaches, sports and shopping - none more than 20 minutes by car.

See how locals enjoy life. Simply beyond boutique.
The Last Word Experience
The following amenities and services are all complimentary when staying at The Last Word.

Breakfast included
Drinks & spirits included
Unlimited Wi-Fi
Itinerary planning
95m² • 2 Suites
Separate shower, bath and toilet
Complimentary mini-bar and snacks
Separate lounge area
45m² • 4 Suites
Separate shower, bath and toilet
Complimentary mini-bar and snacks
14m² Private patio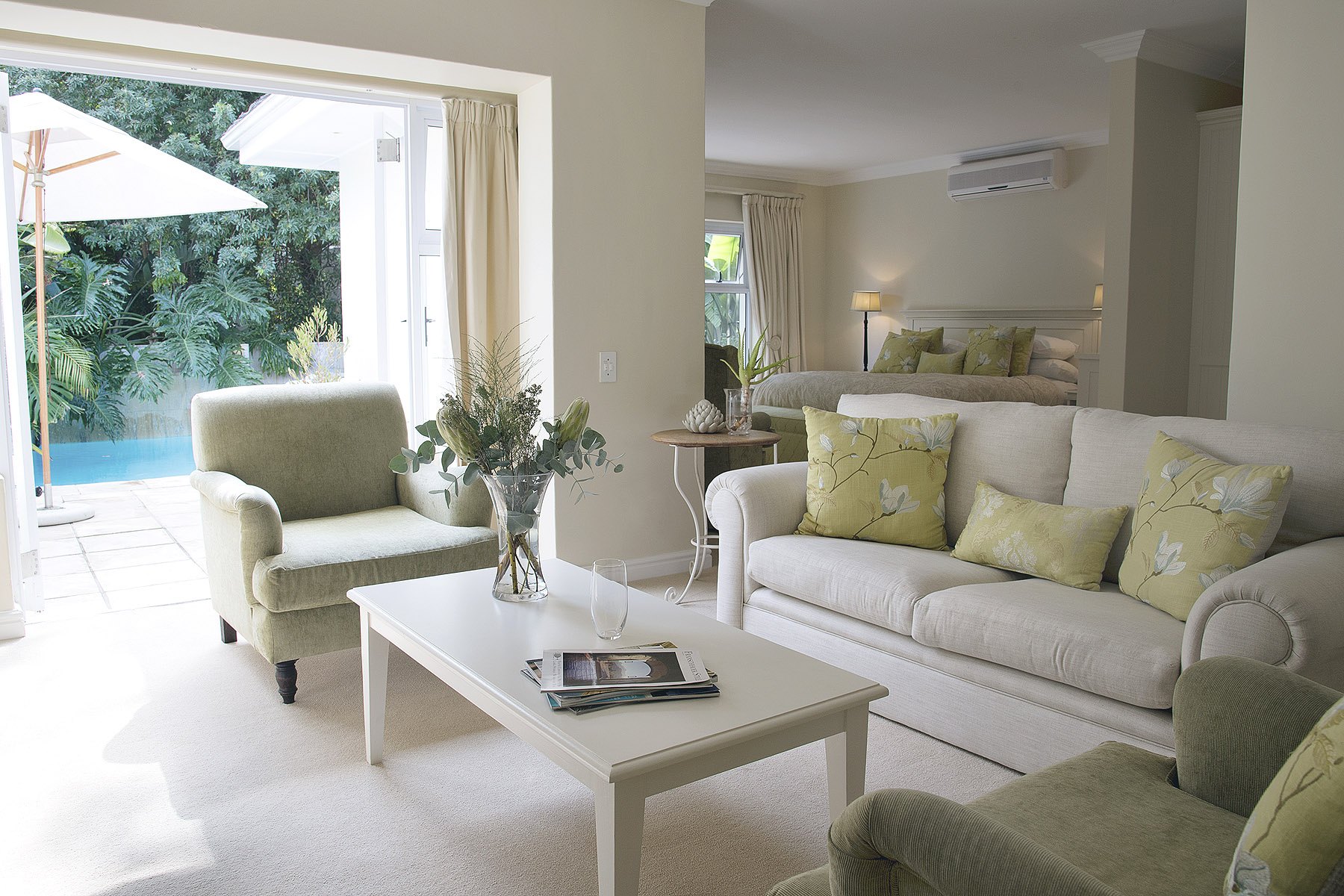 70m² • 2 Suites
Separate shower, bath and toilet
Complimentary mini-bar and snacks
Small private garden
Pool
90m² + 28m² • 1 Suite
1st bedroom (king bed) size (incl. bathroom): 90m²
2nd bedroom (twin beds) size (incl. bathroom): 28m²
En-suite bathrooms
Separate flat screen TV's in bedrooms
Family lounge area with flat screen TV and Nintendo Wii
Separate shower, bath and toilet
Complimentary mini-bar and snacks
Flat screen TV and DVD player
Wireless internet connection
Private room safe
Air conditioning
Heated towel rails
Fresh flowers
Complimentary tea and coffee tray
Select satellite TV
Hair dryer and shaving points
Underfloor heating
Velour robes and slippers
300 thread count cotton linen
Port/sherry decanter
Bedside alarm clocks
In-suite telephone
live_tv
Available TV Channels
Sky news, CNN, BBC news, EURO news, M-Net, Movie Magic 1, Movie Magic 2, Supersport (all channels), Discovery, SABC1, SABC2, SABC3, ETV. Select German channels including Das ERSTE, ZDF and DW TV are available on request at an additional cost.
Outdoor pool
Resident's bar
Secure off street parking
24 Hour security (on-site manager)
Picnic baskets (on request)
Spa treatments (on request)
Free WiFi
Laundry services
Tours & transfers (on request)
Trip Advisor Travellers' Choice Award Winner
star star star star star
Rated 5 stars on Trip Advisor based on 230+ reviews.
"If I could give it a 6 I would! What a fantastic retreat!"
To Tess, Sam, John, Jenny,Samantha, and anyone I have missed, simply just thank you. I hope you'll see the sincerity in what we have written goes some way to thanking you for what was 6 days of just perfection.
John_England78, United Kingdom


"Home away from home!"
Wow! That is the only word that comes to mind! Attention to detail! Best and friendliest staff. Words cannot describe this gem.
johnlouisoneil, South Africa


"Ultimate relaxation"
We had such a great recharge at The Last Word. It is like stepping into another world, quiet, peaceful, beautiful and luxurious. I can't wait to be back at that pool in the most exquisite gardens. Thank you to all of the wonderful staff too.
Stay at one of our other luxury hotels
Relax in one of our luxurious 5-star hotels, or combine all three to experience the diverse and beautiful attractions the Cape has to offer.